Full-Service Body Shop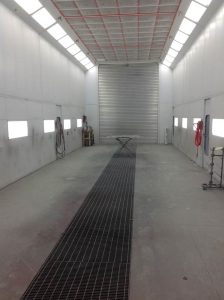 Restore your vehicle after a crash when you bring it to Truck Trails Northwest, LLC & Glenn's Welding. At our full-service body shop in Lynnwood, WA, we feature a variety of truck maintenance and bodywork services for each of our customers.
For all your auto body repair needs, visit our local shop. We are a full-service body shop with the ability to work on fleets, box trucks, RVs, trucks, and cars. We have an in-house paint booth facility that is 53 feet long.
Body Work
Do you need body work completed? Bring your vehicle into our shop. We offer a variety of different bodywork services. Call us today to learn about what we can do for you and your vehicle.
Contact us in Lynnwood, Washington, to request body repair services from our technicians. We are available to work with customers throughout Western Washington.